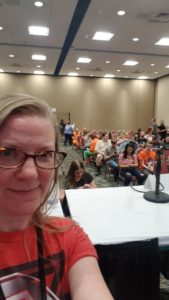 I had a discussion years ago, actually on a road trip to Portland with my author gal pals, about when someone "Makes It" in this business of writing. What is the threshold? I mean, I'm sure that once you need a personal assistant or a publicist to do things for you, you have definitely "Made It" in some way or another. Just having enough to pay your car payment each month is a huge accomplishment. It's a hard classification, because my internal view of being an author is not what is reflected in the external view to the reader.
So the idea of "Making It" is difficult. And as I really thought about it, it's only important to one person. . . That's me.
In all these years of being an author, I've never really felt that I "Made It." I've taught classes and been on panels at different writing conferences, with really, really cool people too, by the way. But I didn't feel successful, I kinda felt like I was a cool kid, but not a success. My audience is not my peers, so writing conferences are not the best place to sell books or engage with your audience. Online sales are difficult to judge, because I have no engagement what so ever. It's all just numbers, not people. My books are very buried in the doldrums of Amazon, and only with promotion do my books get any attention.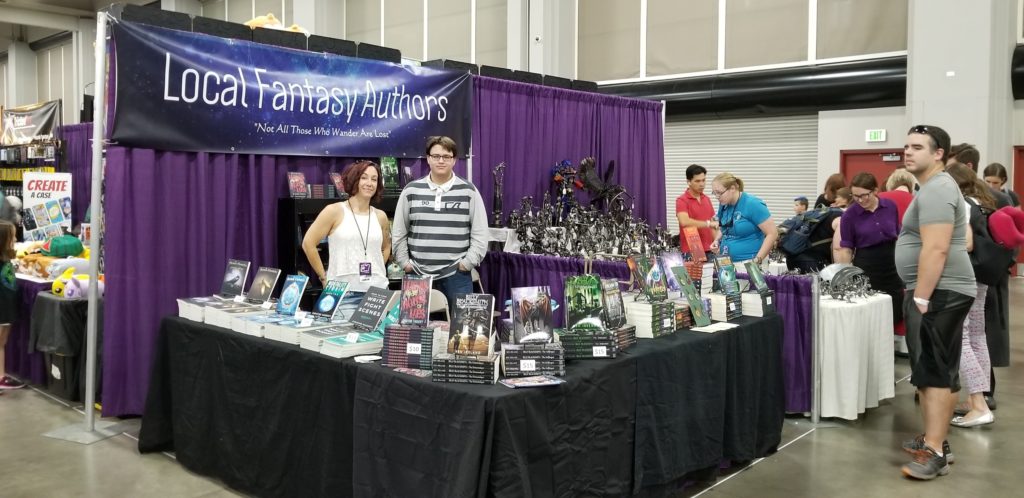 But when I really feel like an author and really feel an impact of what I'm doing, is when I physically get to place a book in someone's hands. I'm handing them an adventure, my adventure that I've created for them. And when I get to personalize it? It's the best! Because I am offering a part of me in this book, a special message just for them. It's a special feeling.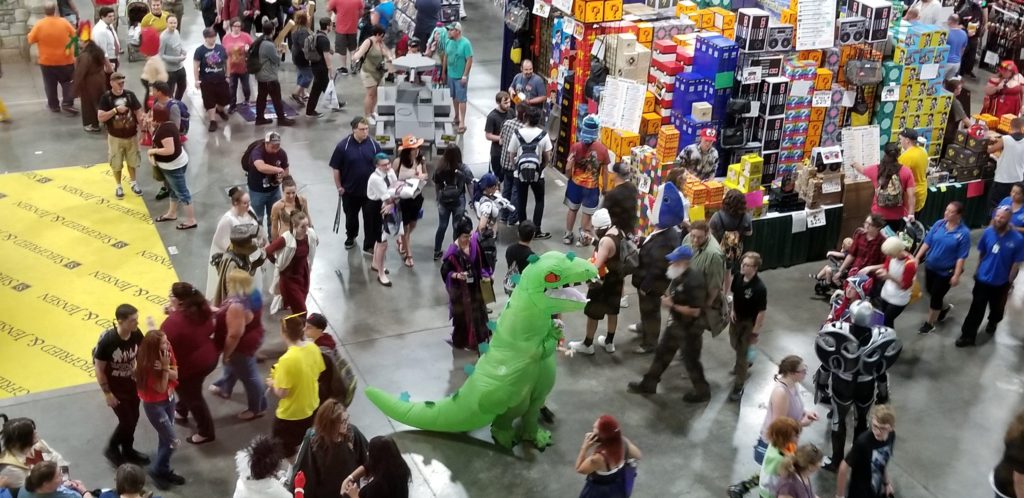 FanX 2018 offers a great way to find your fan base and connect with readers one on one. It was a different experience this year than our other times at the Con Formally Known As Salt Lake Comic Con. In previous years, I had filled the booth with other authors – last year, we had NINE authors. My ideas were to give other people a chance to shine, and make back the cost of the booth, without thinking that I would profit anything. This made for a very crowded and stressful environment.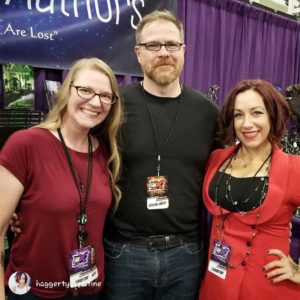 This year, I decided to do things differently. I didn't want to be stressed. I wanted to enjoy being at this con. It should be fun. So, I scaled it way down to working with only my closest and best friends in my writing circle: authors Christine Haggerty and Ben Ireland. Each of us write for a different audience, so no competition in sales, and also, we genuinely really want each other to succeed, so selling each other's books was easy. It's all about the reader. That is so important, the MOST important thing we did in the booth.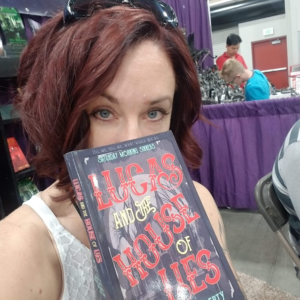 We got lucky booth 1203, a corner very close to the opening doors and main staircase. We set Christine and I on opposite sides of the corner and gave Ben the front corner spot (picture above), so every book had its own place to shine. We all had something new for our booth: Christine's Middle Grade – Lucas and the House of Lies, Ben's third in the Blacksmith Legacy – Billy Blacksmith: The Ironsoul, and my new poetry book – Wandering Beautiful.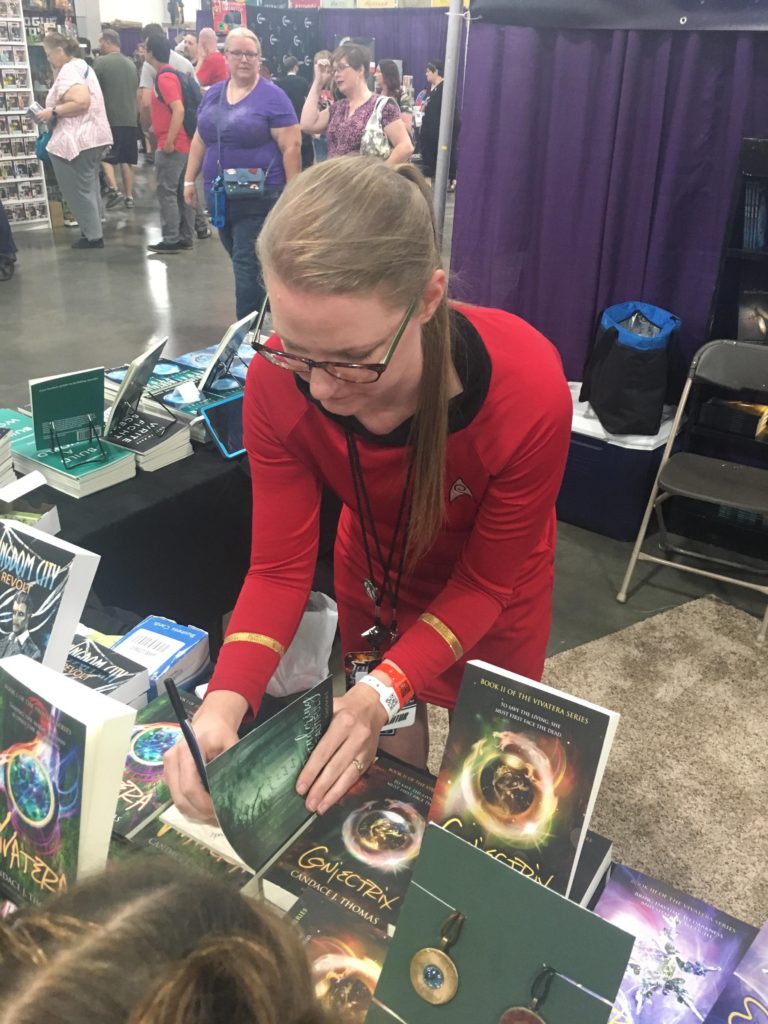 Historically, we never sold very well on the first day. Most people were waiting to buy everything on the third day. I don't know if it was the phase of the moon or something, but once those doors opened, people found us immediately and we started selling.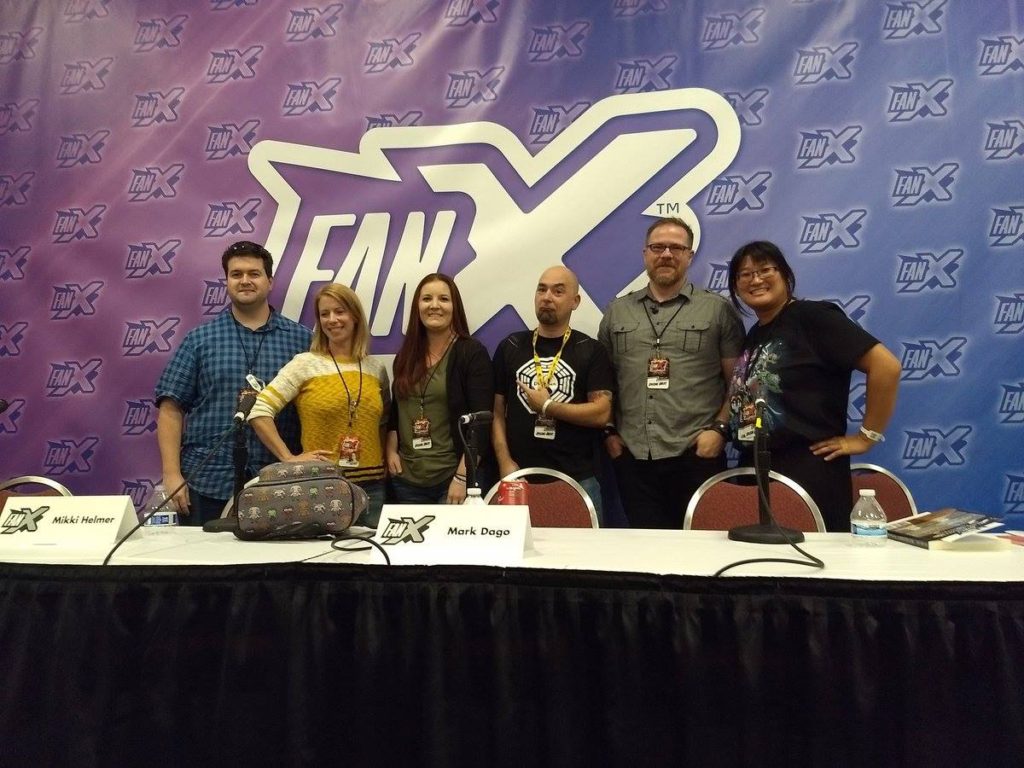 Hands down, this was the BEST year at FanX. The crowd was amazing, we had exceptional stars (I witnessed Jason Momoa, he is real, we breathe the same air, and rotate around the same sun. . . ), but the panels were amazing. Both Ben and I got to participate on panels. My retrogaming panel went amazingly, but not as fabulously as Ben's Voltron panel. And Christine cosplayed as her pocket pin-ups and drew quite the crowd, plus a free red top hat.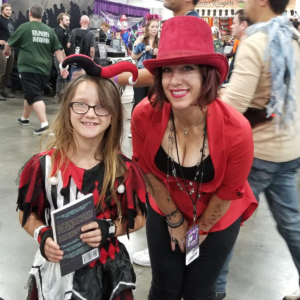 We had fun. We were everywhere. But the best part was talking with fans, fellow creators, fellow readers, who were interested in getting to know us and know what our books were about. We were an impressive force. Many people asked about who we were, how we became a group in a booth, and other authors were anxious for a spot with us next year. I sold out of two titles as well, Ben sold out of his first title. We were not expecting to sell so much. I under-prepared for the crowd, because it's hard to haul unsold books back. It's discouraging. I have one, small box of books now sitting in my empty garage instead of several. I'm just still stunned and impressed.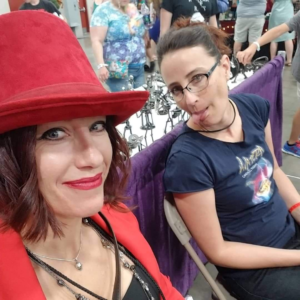 I've had a few days to let things settle, but my glow has not faded. As I was driving in on Day 3 of FanX, it was a little cloudy, but the sun was peeking through little breaks, making gorgeous little spots of sun. I thought those lucky people may not even know they are in this spotlight right now.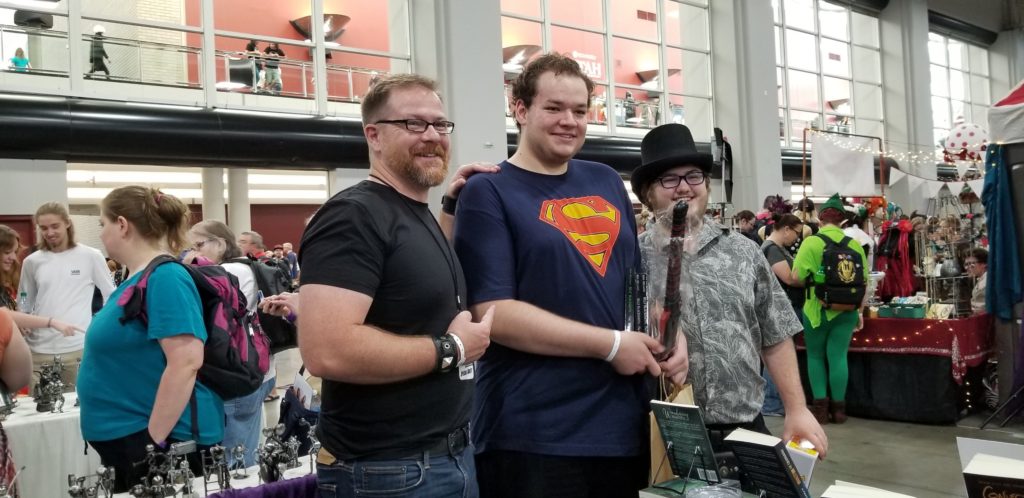 "Making it as an author is much like being in that spot of sun, not until it has passed can you see and recognize how truly beautiful it is."
I felt the admiration from each person who purchased my books, and those buying my friends' books. We all felt the energy, which brought us closer as a group. We were making a difference in their lives, even for a fraction of a moment, but it is imprinted on me forever.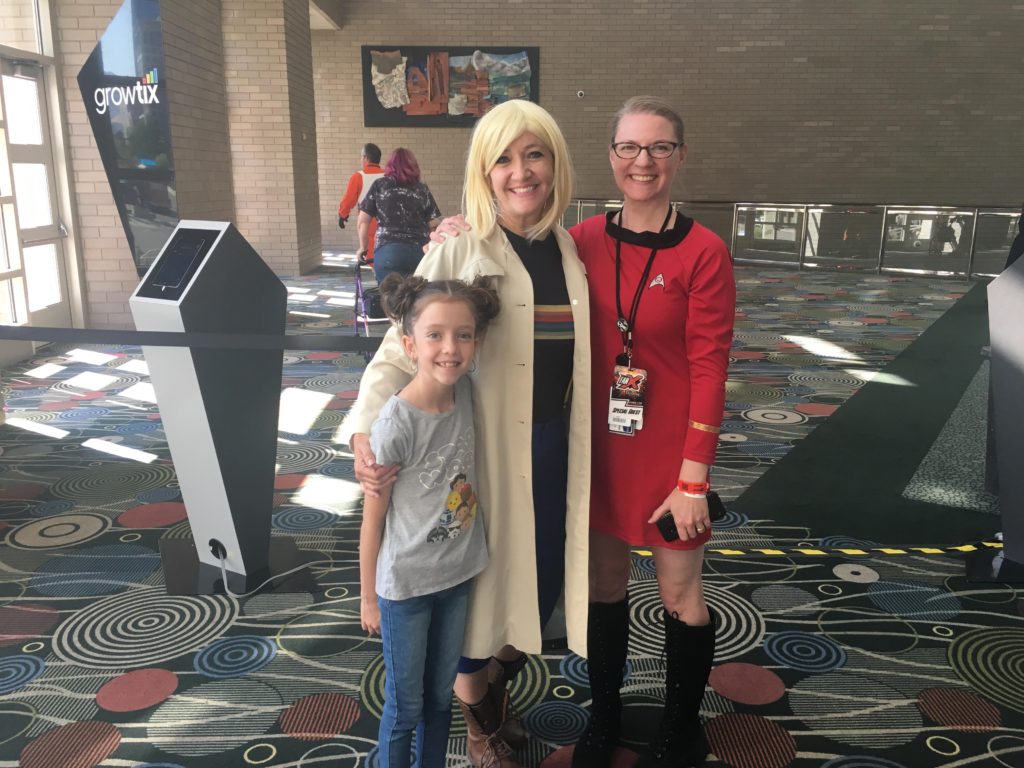 I feel invincible and ready for any challenge. I'm feeling creative and set to finish my book. To all my new friends that I met at this conference, thank you from ALL OF US! FanX has made me the author I had always felt I could be and I will forever be grateful for the opportunity to be in that spot of sun.

Subscribe To Our Newsletter
Join our mailing list to receive the latest news and updates from our team.