a poetry chapbook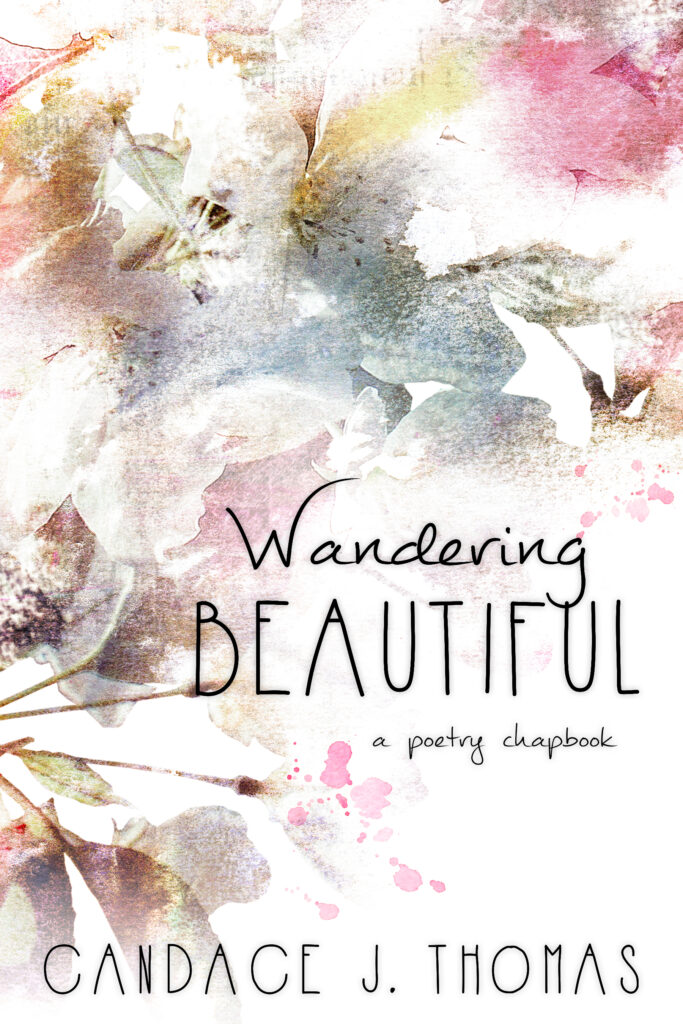 Sometimes you need to get lost to find your way.
PUBLISHED BY SHADESILK PRESS
A collectible chapbook of heartfelt poetry by Candace J. Thomas, award-winning author of the Vivatera fantasy series.
Poetry to walk with you on unknown paths, skip with in fields of sunflowers, dance to on starlit nights, and comfort you in circling, troubling storms.
Candace weaves sweet simplistic verse with heartfelt soul seeking – for the daydreamers and wayfarers within us.
Buy from Shadesilk Press: WANDERING BEAUTIFUL
Amazon: WANDERING BEAUTIFUL