I've been testing the waters in Audio Books
A few courageous years ago, I thought about performing my own audio books. It sounded like a lot of fun. Audio and voice recording is something I've dreamed about doing since I was little – probably since Gurgi in Black Cauldron, after I realized I could do cool things with my voice. 
When the opportunity came to create a studio in my home, this was just the push I needed to get into voice acting… right? I thought about starting a podcast, a vocal art studio, possibly composing the music for the intros, and really expanding my reach as an author. What a WONDERFUL dream. I currently hold all my audio rights for my series and I felt like this was a golden opportunity….
This was two (plus) years ago. And though I still have delusions of recording, different opportunities and challenges took precedence over my starring role as recording artist and composer.
But here is what happened to help branch my books into audio…
My grandmother, who is a personal hero of mine, is blind, Macular Degeneration, where the eyes just slowly lose vision. I fear this will eventually happen to me as well, something to look forward to, I suppose. She is currently in assisted living, but the crazy girl is teaching exercise (within reason) to the other residents. She's spry and sharp, and a well of experiences. I don't ever have the time to visit (I'm the worst offender out of all her grandchildren) and she wouldn't be able to read my books anyway. Around her 95th birthday back in May, the thought came to me that I wished my grandmother knew my stories while she is still here.
Now was the time to get into audio.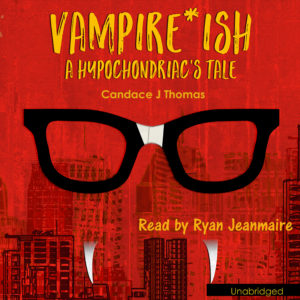 A friend asked why I didn't read Vampire-ish myself, with all my audio talk and whatnot. Very simply… well, I'm not a guy. I can't even fake this on a good day. The thing about Oliver (Vampire-ish: A Hypochondriac's Tale), it is told in first person narration. I needed a guy.
I looked into ACX and decided to give it a try. I went for halvies, profit share, and received a lot of incredible auditions, but none were right for Oliver. My main character needed a specific, youthful, yet slightly nerdy voice. All these deep baritones just wouldn't work out. When I heard Ryan Jeanmaire, I knew immediately this was my Oliver. Ryan not only had the vocal sound I needed, but the comic timing required for the part, and it was a bonus that he studied acting and currently lives in New York City. I'm VERY excited to announce that Vampire-ish: A Hypochondriac's Tale will be available in audio – Audible, iTunes, and Amazon – at the end of this month, July 31st. (link to come)
But, another incredible thing happened.
A few years ago, an author friend and someone I've mentioned before, probably, Alyson Grauer (Whimsy and Artifice / Dreams To Become), talked casually about recording my books. She loved Vivatera and always wanted to do it, but at the time her life was circumnavigated by change and the timing wasn't right. Last month, Aly contacted me and approach the subject of recording my books. My series is finished and this was a great chance to get all three done by the same person, and field into another arena of book lovers. A slot had opened in her artistic life to read my books, and I jumped at the opportunity for her to audition.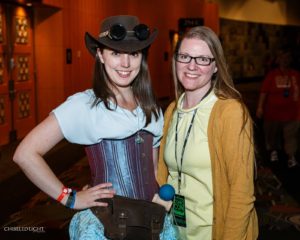 I have a lot of professional artistic working relationships, and working with friends, especially the dear ones, can be very delicate sometimes.
Here is some advice:
Always draft a contract
Follow the contract
Remember this phrase – "It's Business." (coined while editing the Blacksmith Series) Don't take it personal, it's business.
Aly sent me the Prologue and First Chapter for Vivatera and my jaw hit the floor. Unlike Oliver's 1st person narrative, Vivatera is 3rd person limited view. It spines a vivid cast of characters, all across this world I created. Aly asked several questions about the characters before starting, comprehensive questions about region and dialect, audio samples and word pronunciations. We also audio chatted in :22-ish audio clips, just bouncing back and forth about specifics while I was in my car.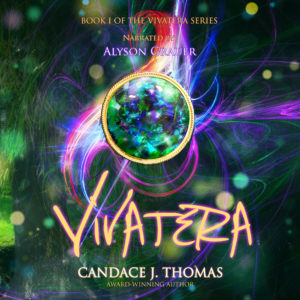 From what I have heard, this will be an audio experience. Aly is an actor, storyteller, a dialect coach, a creator, and for me, a very fortuitous friend to have in my life. Contract is drafted and I'll have more details later.
I can't wait to share this with my grandma, and all of you when it comes out. Stay tuned!
**If you are interesting following Aly and her projects, please click on her Patreon link here: Whimsy and Artifice

Subscribe To Our Newsletter
Join our mailing list to receive the latest news and updates from our team.