NEW! WANDERING BEAUTIFUL
poetry for dark days
A collection of poetry by Candace J. Thomas
Get your copy here!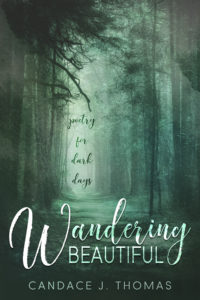 ---
VIVATERA (Everstar Series #1)
Diamond Quill Winner for Novel of the Year 2013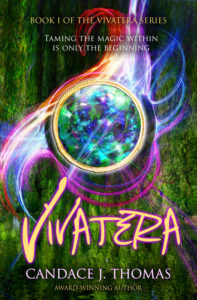 "Tight pacing and sharp characterization keep this magic-fueled adventure moving." – Kirkus Review
Not even Naomi's prophetic dreams prepare her for the mysterious wanderer who appears just in time to snatch her from danger—nor the upheaval he brings in his wake. No knight in shining armor, Reynolds once risked Naomi's life, and that dark secret again threatens it.
When Naomi discovers the world of magic and of what she is capable, not even Reynolds can slow the fate barreling down upon them both.
---
CONJECTRIX (Everstar Series #2)
"To Save the Living She Must First Face the Dead"
In this exciting continuation of the VIVATERA series, Naomi Everstar, rescued by living magic, must restore balance to a world stained by unnatural death. However, rejoining the six stones will destroy Naomi's sisters, daughters of King Prolius cursed by their father's "gift".
As her friends scatter across the country in search of the missing princesses and the amulets that possess them, Naomi hurtles headlong into a deadly trap set by an ancient evil. Reynolds fulfills his duty to protect her, but his actions cause her to doubt whether he stays for love or only honor. Or, when damned souls demand her sacrifice, will Reynolds' guilt leave her to the mercy of the man who once plunged a blade into her heart?
---
EVERSTAR (Everstar Series #3)
LUW Silver Quill Winner 2017
"Bring Daylight to Darkness and Shadow to Light."
Bound by the same magic which poisoned all three, rent asunder b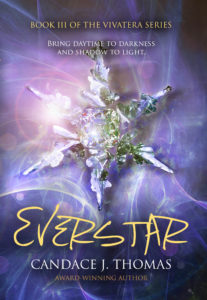 y their burdens of guilt and obligation, duty compels Naomi, Taren, and Reynolds to Southwick to fulfill an ancient prophecy. However, the love and loss each have suffered make their task anything but simple.
Sharrod is gathering the six elemental stones, the gate to the Underworld will open, and the UnderGod Shon will destroy the world of the living should he escape. Only Naomi's magic is strong enough to prevent it. As she resigns herself to the will of the Vivatera and its demand of her life, Taren vows to prevent that sacrifice at any cost. But Reynolds sees beyond the needs of his own heart. Can he decipher the prophecy before it's too late? For only he holds the key to the mystery of the Everstar and Naomi's survival.
---
VAMPIRE-ISH: A HYPOCHONDRIAC'S TALE
"Laugh-out loud funny!" ~ Amazon Reviewer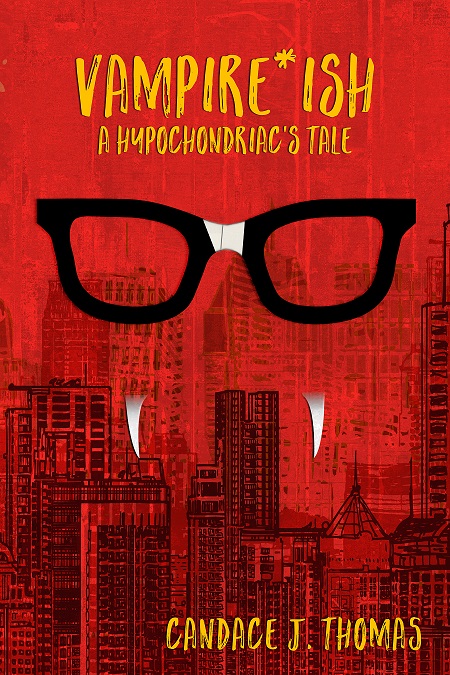 Socrates once stated,
"No human condition is ever permanent."
I never comprehended these words. I figured he talked about death or about the improvement of one's self, but now, I consider an alternative, he actually knew something the rest of us didn't.
My love for the philosophies of life, which I've studied over my epigrammatic college career, led me to a new conclusion, "Socrates must have known about vampires."
~*~
Oliver Brixby believed, without a doubt, he was having an allergic reaction to the new medication he was taking: sensitivity to the sun, loss of appetite, pale skin . . . but it was even worse than he could ever imagine—he was now a vampire.
Oliver's quiet, bookish existence takes a flip when introduced to the vibrant social scene of a New York City Vampire. His adjustment will not be easy, since he still gets squeamish at the sight of blood.
---
Free Ebook When Signing Up For My Newsletter
Join Here
A fairy tale of finding what's in a world forbidden from you and discovering you've always belonged there. Once you see magic, the world will never be the same.
---
MOMENTS IN MILLENNIA
Travel with seven talented authors as they glimpse through time into
Humanity's future. Will mankind blossom and flourish, conquering the stars and time itself? Or, with selfishness, greed, and just plain bad luck send us all to the brink of destruction?

The Hawkweed by Candace J. Thomas:
Consumed with guilt, one girl fights to solve the riddle of her friend's murder and the disappearance of his brother—unaware of the price on her own head.
Published by Xchyler Publishing, an Imprint of Hamilton Springs Press.
---
Six Simple Steps: BUILD A WORLD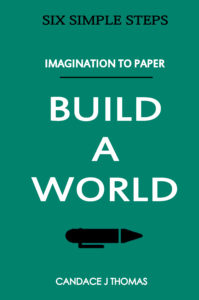 Six simple steps to give guidance on how to build a world from scratch. It's time to make your world real.
A quick guide for those writers out there that feel overwhelmed with the idea of building worlds for their stories. Every good story needs a believable world, and here Candace has broken it out to six very easy steps to follow.
---