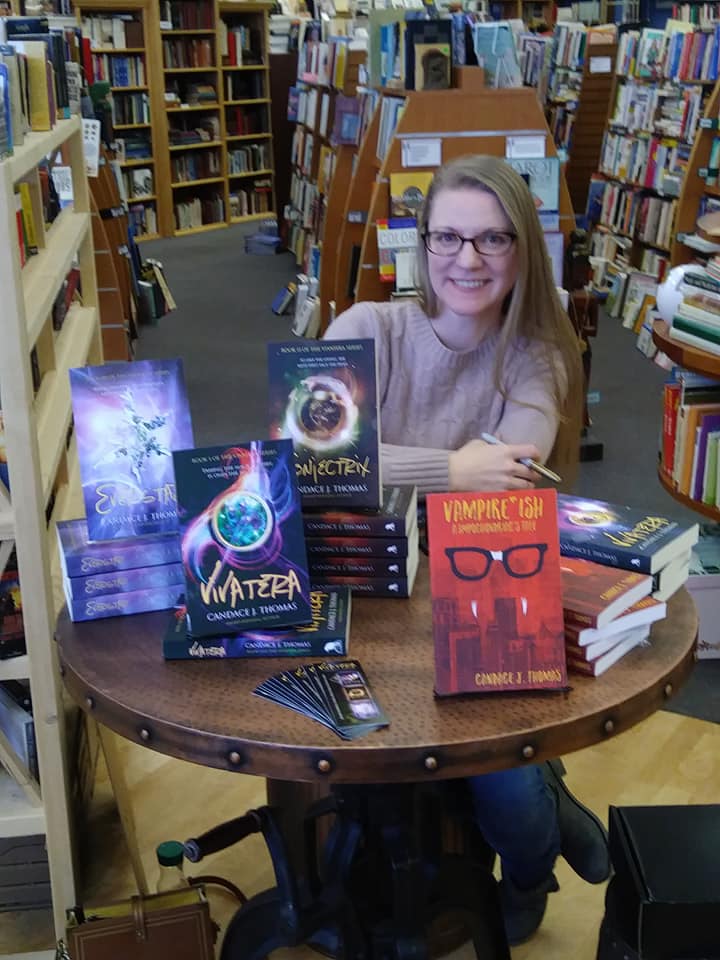 A little bit about Candace J. Thomas – developmental editor, mentor, and coach
Candace Thomas has been a part of the writing world of more than a decade. She has published in multiple genres, including Young Adult, Fantasy and Science Fiction, Paranormal Romance and Romantic Comedy, and Horror. Her imagination is too big to stay with one genre.
Candace enjoys the process of making a stellar product and having it succeed in print. She likes, as she coins it, "making a book sexy." From working with story plotting to formatting to avenues in which to print, Candace has worked with several writers and authors in various stages of the writing process, encouraging them to feel success in their craft.
She has both been traditionally published and self-published, starting her own independent press in 2019, and understanding the hills and valleys of success in publishing. Candace is driven in her pursuit to help others with the same insatiable hunger of story and creativity. She is an advocate for imagination and looks at the possibilities of every manuscript.
---
Knowing if your story has what it takes to find an audiences can be difficult. Even sharing your stories with others is hard, especially those who share the passion of writing as you do. We speak the same language of art, and understanding the creativity is the first step in finding the confidence we sometimes need as writers.
As a developmental editor, I look at your story from multiple angles: creativity, structure, audience, and marketability.
I provide developmental editing for:
Middle Grade, Young Adult, Fantasy genre
Personal essays
Articles
Comedic writing
Novice or younger/teen writers
as well as established and published authors
---
The best thing about being an author for me is inspiring others. As a coach and mentor, I get to know you on a more personal level and help you along your own writing journey. Each writer's journey is never the same, so I would be there to help navigate the roads and different avenues that come up along the way.
As a coach, I will provide encouragement and feedback you may not get from other sources. I will be the shoulder you need to lean on when it comes to understanding the creative process and getting the nourishment your creative brain needs to push forward through the difficult parts. I will be your advocate.
---
Candace J. Thomas holds a Creative Writing certification through University of California – San Diego and a background in Theater and Rhetorical Writing from University of Utah. She has also spent a career working in laboratory science specializing in blood, which gives her a unique edge on scientific or speculative writing. She has created her own independent press and has taught several classes on craft and publishing along the Wasatch Front.
On a personal nature, Candace has also been diagnosed with Dyslexia and knows the personal struggles of feeling stupid in a world full of words but still being a creative person, and how to created safety with your own personal struggles and feel like a success.
Candace is available for speaking engagements and classroom instruction for schools, writing workshops, and conferences.
If interesting in any of her services, please email for information.
---