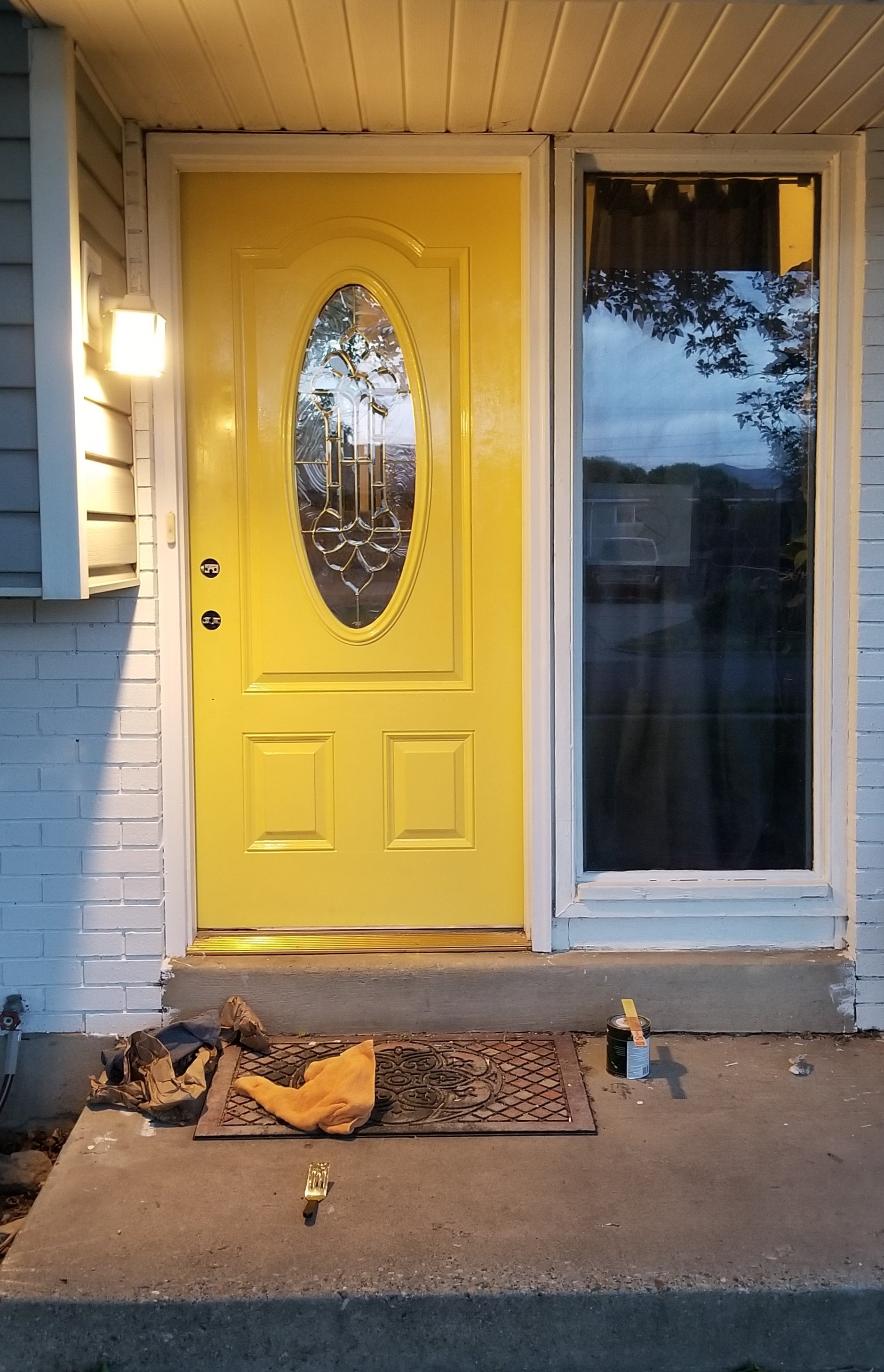 My house has a strange history, and when we decided to buy the eye sore of the neighborhood, we also became something of legend. It was never meant to be my dream house, in fact, I made it very open that I hated split entry homes, feeling they were the worst idea any architect ever had. Seriously. So, when we bought our first home, it was not ever meant to be our forever home.
If you know me as a writer (and frankly, as a person too), you will know that I personify everything. EVERYTHING. Everything has a character. Everything has feelings or emotions. Everything cares. And the character of this house was a sad one from the beginning.
Back when this house came around, I was a young mom with a spirited toddler. We were living in a small duplex owned by a friend of ours, whose parents lived on the other side. The place was small, always smelled of garlic and was in a less than desirable location. But it kept us out of the rain and safe while we tried to figure out what to do next.
I actively searched for a house outside of this area, daydreaming of a beautiful suburban life, far from the reality of my own unconventional upbringing. At this time my soul was restless to understand a direction, because seriously, I didn't have one. I wanted to write, had always wanted to write, but everything I had written to that point was complete and utter garbage. Writing was a pipe dream that I couldn't pursue. Being a young mother, I wanted a house where we could make roots, where my family could grow and be safe. I wanted the things I didn't have as a kid. I had grown up as one of the weirdos in the neighborhood, and for some reason, I was trying to run away from it. I didn't want that for my daughter. I was anxious for furniture that was not college hand me downs and the freedom to put holes in my walls. Like Colin Hay sings, I was waiting for my real life to begin.
I dreamed bigger than we could afford. And I hated it.
So, after a few hard financial downfalls and realizations, I stopped looking for my dream home and stopped dreaming of a world which I didn't belong.
When I stumbled upon my house, it was lovingly called "the Graffiti House" by the neighbors. The place had been abandoned for years. The siding was tagged with some gang name from the area. There was a big, blue dumpster parked in the driveway where flippers had tried to do something with the empty house, but then ran out of money as well. No one had been in the place for quite a while. The little For Sale sign was just a small, orange flag stuck into the ground. This house was in the small neighborhood where my brother lived, and also where my husband grew up. I knew the area. Why had I never seen this place before?
Me, not one for rules, snooped around and looked in the windows. The backyard was overgrown and wild, with an already mature Black Walnut tree dominating the middle of the yard. My sister-in-law and I found a way in through a window and discovered that the place was completely gutted. Graffiti illustrated the past gangs and squatters that might have needed a place to hide. The configuration of the split was odd too. They had the kitchen (though completely stripped) in the front of the house where a living room would be in others. Why would you do that? A huge cut out of the wall opened the space to the entry, which was another bizarre thing to do. And in the basement, there was an unknown blood stain of considerable size splattered on the concrete floor (which, when we put carpet down, we drew a chalk outline just to freak out whomever would replace it next).
Immediately, the house had a character, mystery, and an unnamed charm I didn't expect. I wasn't nervous about its history and wasn't worried about it being haunted. It felt quaint, yet sad. It had a deep story and needed help. I told my husband about it and we investigated.
Why on earth would I buy an abandoned house full of graffiti and who knows what? This didn't seem like the safe environment that I wanted. This wasn't in the suburban utopia I had envisioned, in fact, it was close to loud freeways, ran right along the airstrip, and later the commuter train. This was city life, something my wild and free spirit wrestled with. But, I like the rejects, I identified with it. I liked this house's story. I gravitated to it.
In the coming weeks, we looked at it (legally) and decided to move forward. We had contractors finish the inside, moving the kitchen to the back of the house (where it belongs), but still keeping the strange opening to the entry. They left a few unfinished rooms for us in the basement, which now occupies a recording studio and TV room. This was 14 years ago.
Our house has been good to us, but I've always felt embarrassed about living in it. It was never my forever house. It's a Split Entry – how could I love that? The house called to a sympathetic heart that likes ruined things and asked for it to be loved, to feel the joy that one feels when building a life together and raising kids.
A good month or two ago, I was outside looking at it. The facia had ripped off in the wind and needing replacing. This is when I truly looked at my little vessel and saw how sad it was. The graffiti that I had tried so hard to scrub off was still very visible. There were still tag marks from gangs on the brick. And it made me so sad that I didn't love it as I should.
In a free Saturday decision, while waiting for my girls to finish piano lessons, I went and bought paint and brushes and started a project that I thought would take me an hour (when it actually took me weeks). I painted my brown brick white. I then fixed the graffiti on the siding. I couldn't spend a lot of money fixing everything I wanted, but I could do these little things.
And though I couldn't exchange the door for something else, the thought came to me to paint it. It had always been white, very ordinary white. The kind that shows all the scuff marks and fingerprints. With the white brick making everything so clean looking, a white door just seemed so boring.
But painting a door is more than just painting a door. It is a statement about who lives behind it, about a way of life, about a history and culture, about everything the house protects inside. My life now behind the door had changed so drastically from when I first walked through it. The directionless person entering didn't have the confidence that she has now. This house watched me grow into an author, role-model, wife and mother, and has seen all sides of me. I just couldn't repaint the door white. It was an injustice to the personality and character this place had become to me. We rescued this place and have cared for it as if we built it.
So, I painted it yellow – Hawaiian Pineapple Yellow to be precise. It is now a landmark on our street. "Yes, that's us. We live in the house with the yellow door." It took courage to paint it yellow. It wasn't just paint. I couldn't look at it as just paint. Did I have enough courage to live with a yellow door? As I pulled in my driveway today, forgetting how different my house looks, I smiled. Look how happy my house is? It's always smiling. It makes other people smile. It has courage to show what it is on the inside to others on the outside.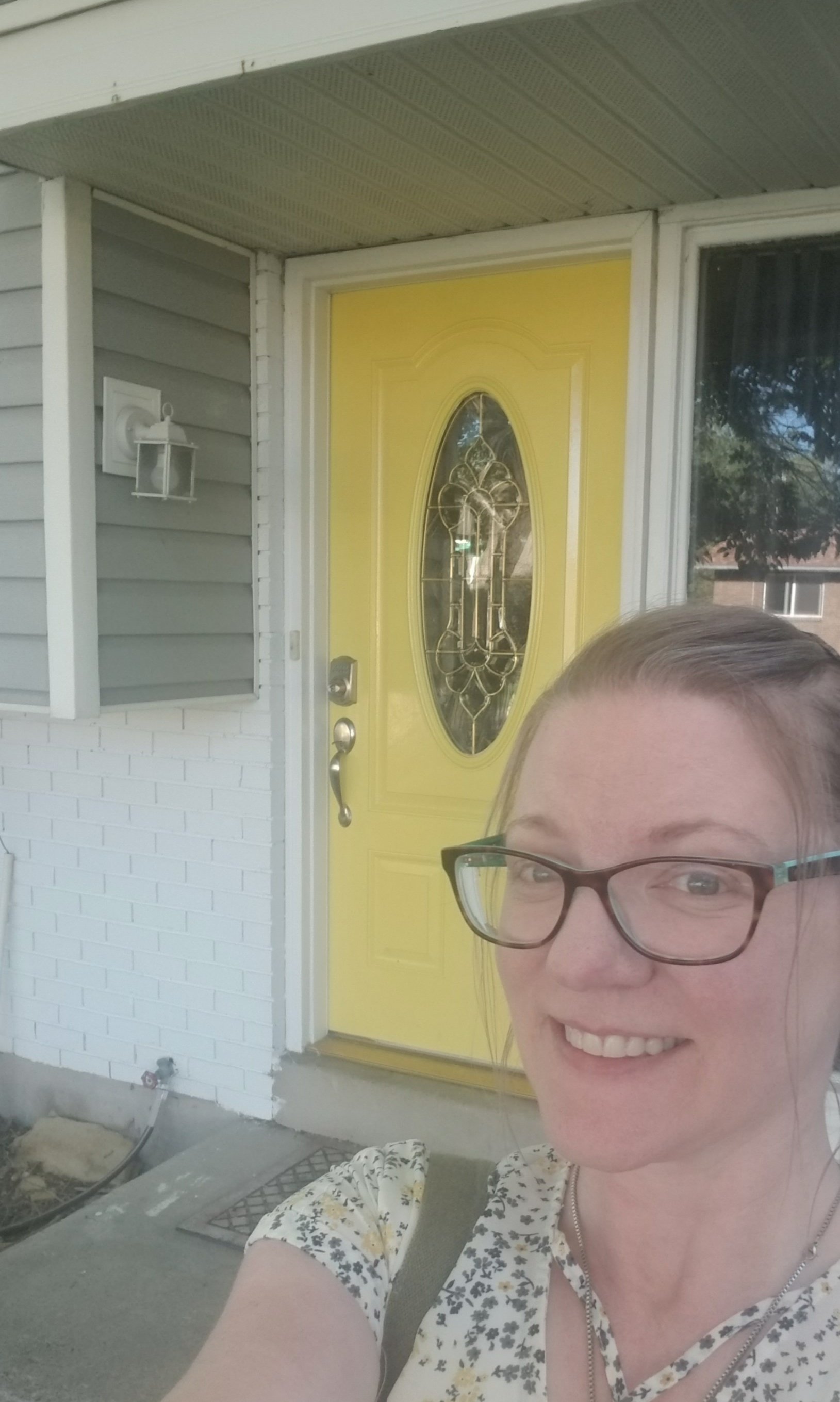 In ways, the yellow door has taught me to be more of who I am. Being an author has made me grow so much as a person, building confidence in things I never imagined I could. I think, in many internal ways, I needed a yellow door. When authoring I need to project a likability and persona that can be exhausting, but I return again and again to be me, true me behind this little vessel that continues to rescue me, and cuddle me, and shelter me from it all.
I love my house with the yellow door.

Subscribe To Our Newsletter
Join our mailing list to receive the latest news and updates from our team.