My newest release – TO DREAM IN DAYLIGHT arrives September 1st!
The threads of stories often come in the weirdest places in our lives. For me, I've often been inspired by dreams. Dreaming is one of the most fascinating creation our brains make. Story threads have come from a vivid dream and a sudden awareness, and the percolation of a sleepy moment colliding with reality.
My ideas are inspired a lot by dreams. I personally enjoy dreaming more than watching movies or television. I like being the one with the imagination.
I've admired dreams and where my imagination goes. When I first thought of the idea for Vivatera, it came to me from a dream. I woke and took the idea that was only a seed at that moment and spent the morning developing a robust concept that took me through my fantasy series.
So when I first thought of two people dreaming together, there was very little stretching for my brain. I jotted it down in a notebook, like a lot of my other story ideas, and let it sit. That happened around ten years ago, before I became an author, back when I was a hungry writer looking for my big break.
Daydreaming To Write
Fast forward to 2017, a published author with a series under my belt. I had finished an editing project and had nothing concrete I was working on. This story idea for To Dream In Daylight would often creep up behind me and whisper things. It was first the mechanics of the story like figuring out how to tell the dream sequences without being cliche. But the voice of the story had to play a very important role, third person or first person and who actually would tell the story.
So like a lot of my other ideas, I just started to write. I wrote the first dream of this boy and girl in a way that it felt as if the reader could see exactly what is happening. They should be a participant. I began experimenting with Third Person Omniscient View in present tense. It was beautiful and different I then went to write the guy part. I tried First Person past tense. And seeing what it did to the story and how it unfolded, I knew I had something. The voicing had now become a character all its own.
Finding the Characters
The characters then began to form. Simon always had a name. It had sophistication yet geek charm. A down-on-his-luck IT professional that dreamed of being a fantasy author. The girl character was first called Kate, then Andie, then Annie . . . and then I just didn't have any idea. A friend mentioned I should name the character after a favorite niece . . . and Adri came into view.
Other characters are the locations in which I plotted this story. Chicago and Portland had become dear to me for different reasons. I was first mystified by Chicago in June of 2015. It was muggy and enchanting. I first discovered lightning bugs. I took the trains and walked among the history, like I was walking through a movie set. Ferris Bueller. The Blues Brothers. While You Were Sleeping. The Fugitive. I was now an extra.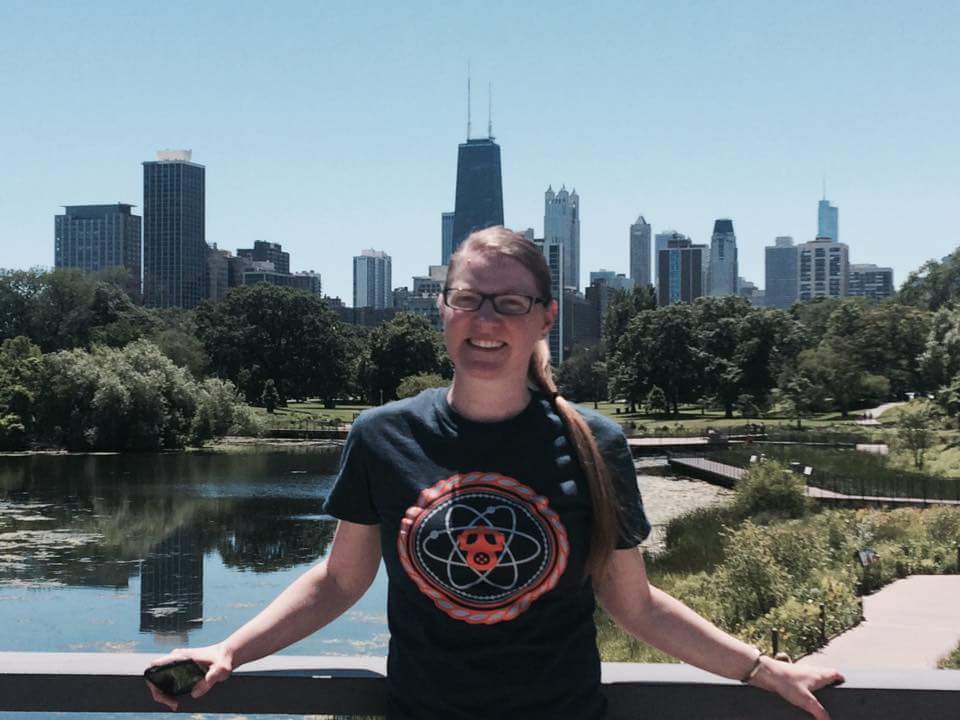 My first trip to Portland was July 2016. I had traveled there with a few other authors, making a girl's trip out of it. The charm of the place I could feel in stones and glass, street sign stickers and brick paint, in the rich smells from the delectable food and the enveloping sounds of street performers. Portland had room for my eclectic heart and I embraced it.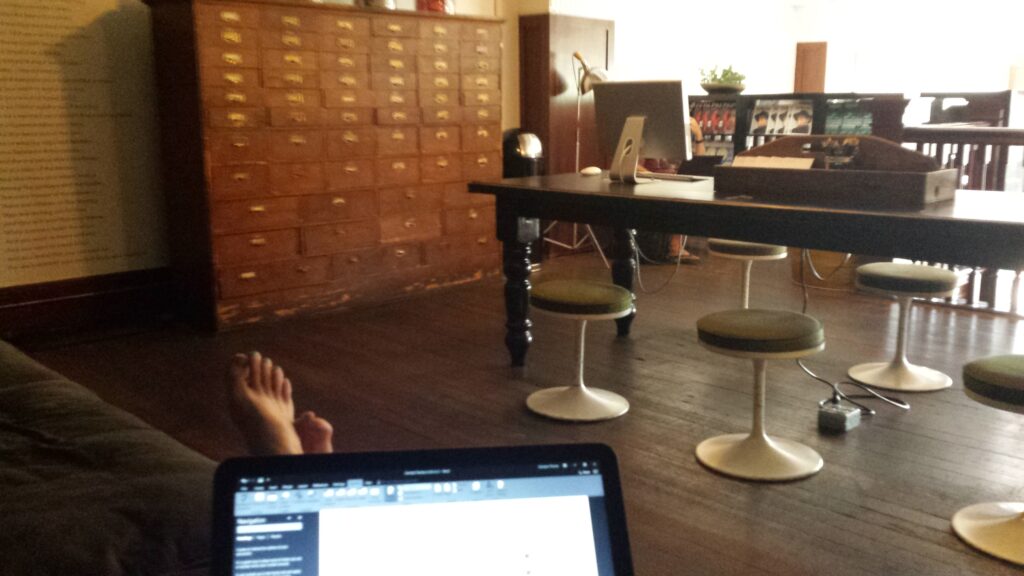 But Fate is the most important character in the whole book.
I am much more a discovery writer than an outliner. I like letting the characters tell me what's happening. For this read, I want the reader to be very connected emotionally. I dive to find the fifth chamber in people, the one guarded with a lock and key. Maybe the first love or lost love, or the most precious love, the one that got away. I explore the idea of these two people, each knowing they could never be together, but discovering a window in time when it could be possible. This is how fate played its part in the story. I explored the habits and mannerisms of each character. I kept the pace in mind as fate would knowingly guide the characters along, but stay away just enough to play little games with the heart. Tugging here and pulling there – laughing while the two characters just miss each other. The readers, knowing so much more than the characters do, gets captured in the adventure.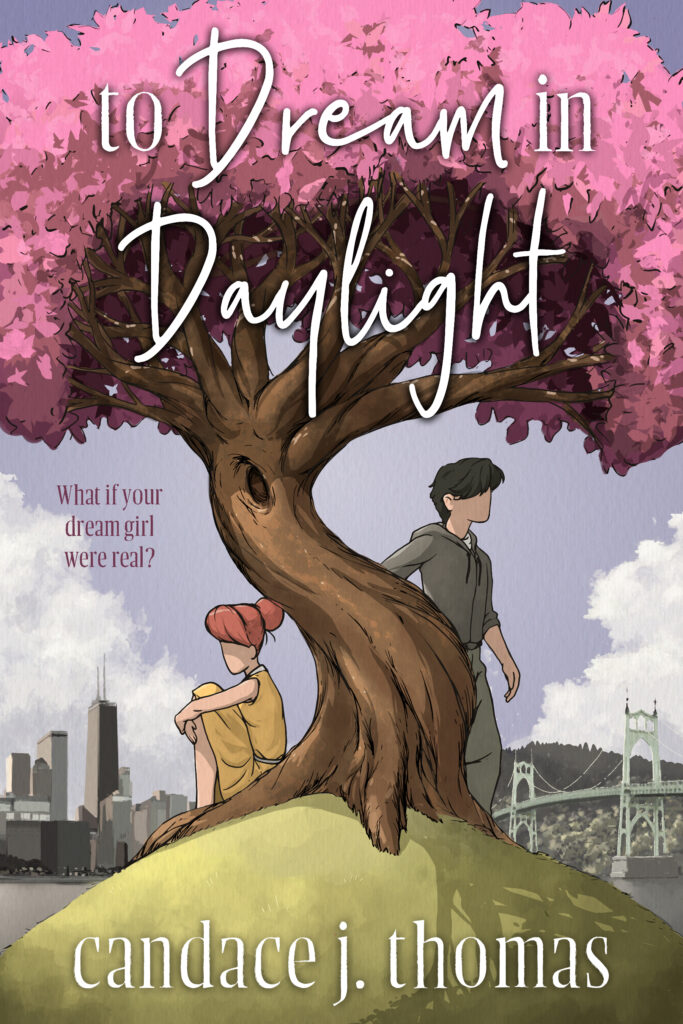 A reviewer stated,
"I was captivated by the cover, I was captivated by the blurb, and as I reached the end of the book, I knew this would become my go to "feel-good" book from now on."

~ Uzma, My Own Random Specification Blog
I had planned the release of this book in September 2020 before isolation. My reasoning was because I wanted a release before my biggest show of the year. But everything canceled, and this depression fell on the world as we deal with the unimaginable. Both Portland and Chicago have suffered tremendously in speaking the truths resonating in their souls.
I've thought about the timing of this novel, but I feel the timing to perfect. People need a story about hope and fate, something that makes the heart smile. TO DREAM IN DAYLIGHT is like that feel good romantic comedy you could read again and again.
To order a copy, visit AMAZON here!

Subscribe To Our Newsletter
Join our mailing list to receive the latest news and updates from our team.