Prizes! Winning! Fun!
[box] a Rafflecopter giveaway[/box]
Don't miss out. We are preparing for the St. George Book Festival Author Extravaganza by giving away prizes leading up to the date.
Follow our thread on Facebook for more chances to win: Authors at the Book Expo Extravaganza
The St. George Book Festival is a great place to learn about literacy and the wonderful authors in your community. Oct. 12-24.
St. George Book Festival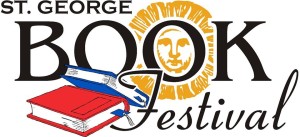 Subscribe To Our Newsletter
Join our mailing list to receive the latest news and updates from our team.