Ten days! Salt Lake Comic Con is in TEN DAYS! And we are in Booth 1001! I expect to see everyone there.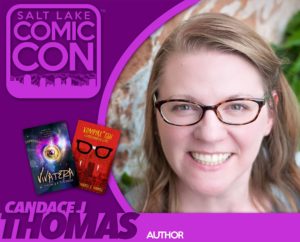 I'm anxious. I'm excited. I'm nervous. I'm… just… so many things I might burst!
Salt Lake Comic Con has kinda become home to me. The first year was insane. No one knew what to expect or do. Everyone was new at it, my newby-ness didn't show so much. I completely winged it and learned on the fly. Now, I'm a professional (right?) and know exactly how it runs (right?), however, it still gives me butterflies putting on the face of the author I'm supposed to be.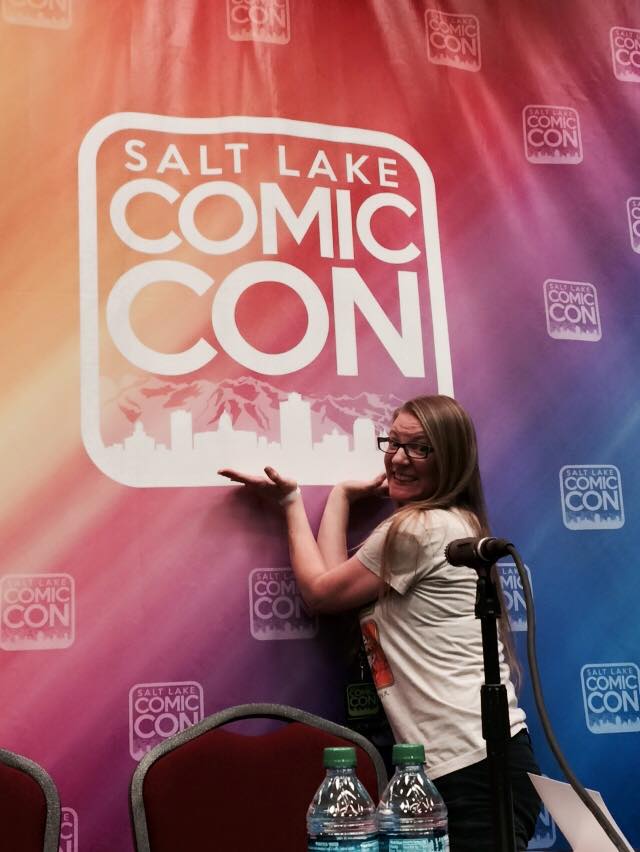 This year, like other years, I am surrounding myself with authors, both promoting their works and buoying their spirits. I've done a booth by myself at these things and it is hard, so hard, and very lonely. When I join with other authors, there is a valuable sense of commendatory, a deep-rooted understanding of the creative process that comes from creating a book, and most importantly, a security blanket, a safe place beyond the crowds and people, where we can be ourselves and share the author world and experience.
There are six other authors in our booth. Here is a snippet of each one and there creative works:
---
Christine Haggerty writes dark fantasy.She calls it darker than Grimm. Her little novellas are a hit for those fairy tale lovers that like a taste of the the macabre. Her stories are mature, intended for a more sophisticated teen and up.
Pre-Order her Cinderella story here: True Love.
Christine is my mechanical arms, the organization of this booth. I take more of a cheerleader role, but someone needs to guide the ship to dock. She holds everything together. Thank you Christine! Mwah!
---
Marion G. Harmon writes Superhero fiction in a comicbook styling. His series, "Wearing the Cape" made it to Amazon.UK #1 in Superhero fiction. Great for those searching for some strength. It's perfect for 14+.
---
C.K. Johnson also writes fairy tales, but unlike Christine, this is for the tamer, sweeter disposition. This is good for any age. C.K. and I have worked together before. I'm really excited to work with her again.
---
Ben Ireland writes Urban Fantasy. His Billy Blacksmith Legacy series surrounds an unlikely hero and 300 lb spider trying to drink his blood. It's a story for everyone, even the arachnophobes. 
Pre-order Billy Blacksmith: The Hellforged here and get the pre-order price. And Demonslayer is currently on sale for Comic Con. It's fantastic, and seriously, so much fun!
---
Jessica Parker's The Bride Trial is a combination of the Bachelor and the Hunger Games. I think I just got every teen girl's attention. I think her cover is so stunning. Perfect for those romantic types and teens looking for an adventurous romance. 
---
Quinn Coleridge coined her work "Gaslight Fantasy" leaning on the Steampunk crowd but with a delicate elegance to the stories. I'm really excited for this rather dark, Sherlockian duo, solving the mysteries of the fantastical.
---
And if you didn't know, my Build A World is new also for Comic Con as well, for those would be writers. I sometimes forget that I need to sell my stuff as well, but I promise, here it is if anyone is interested. Pre-order is only $.99! Remember BOOTH 1001! See you there! 😉

Subscribe To Our Newsletter
Join our mailing list to receive the latest news and updates from our team.