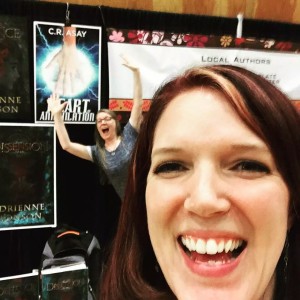 I am catastrophically dorky. This is nothing I'm ashamed of. I embrace my unique charisma and channel it for good. I have such randomy, bazaar things happen to me over my lifespan, I just can't keep it bottled anymore. I must share. I thought I would do quick blogs about these strange acts of dorkness.
Things you might read, like:
The day my scrub pants crept to my knees without me knowing.
Teaching cows how to skateboard.
Watching my Annie doll's head be shoved with bottle rockets and lit. (This is a good one.)
Doing a cartwheel in front of Julliard School of Dance.
Skipping across the bridge at City Creek to appease the troll who lives underneath. (ummm…. yeah, this was last week)
And more such randomness…
Small experiences leave their little, sticky fingerprints on our lives and make us who we are. And that's what I want to share – gooey, unwashable fingerprints that I can't help or hide. Sharing is the best therapy.
Enjoy!

Subscribe To Our Newsletter
Join our mailing list to receive the latest news and updates from our team.