Someone once asked how I became an author. This was my answer.
"I embrace my inner unicorn spirit animal. I dream in sunset skies. I dabble with unfamiliar magic. I travel to unknown stars. I'm made of imagination, with a dash of Skittles. That's how I became an author."
"Hey everyone! Welcome to my website. Here you can get to know me a little and chat. We will be instant friends, I just know it.
"So, yep, I'm an author, and I think it's the best job in the world. I'm a very big advocate for imagination. Imagination will always keep you young. It's the fountain of youth! How awesome is that?
"I won't deny, I'm a complete GEEK and LOVE geeking out, if that is a verb (said the author). This is something that is in my blood. If you love anything fandom-wise, we are instant friends. But, things like clever writing that is smart and tricks me, you have me forever.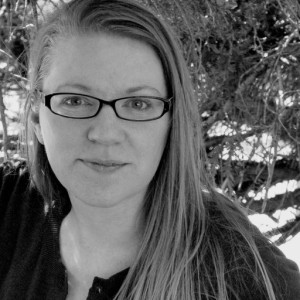 "I fell in love with fantasy, because it's creativity without limits. I get to be with elves and dragons and fairies everyday. There's anticipated adventure and a time to be heroic. I hope to inspire others to share their passion. Writing is my therapy. I love sharing it with you."
~Candace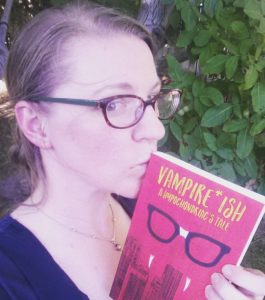 Candace J Thomas is an award-winning author of Young Adult Fantasy and Sci-fi.  Her debut novel Vivatera won the LUW Diamond Award for Novel of the Year, as well as its capstone, Everstar, won the Silver Quill. Her Paranormal Satire, Vampire-ish: A Hypochondriac's Tale, was published July 2016. She had a Neo-Dystopian Sci-fi novella, The Hawkweed and her chapbook of poetry, Wandering Beautiful, was awarded a Recommended Read by the League of Utah Writers 2019.
Candace is a freelance editor of the award-winning Billy Blacksmith series by Ben Ireland, as well as founder of Shadesilk Press.
Candace is known for her extreme fanatical love for both Count Chocula and smart, witty writing that expands her imagination making her wish she had thought of the idea.